Discussion on the topic:" GP offers effective ways to combat corruption".

Wednesday, 24 November 2021 23:39
In order to prevent and prevent corruption, instill in students the values of honesty, integrity, fairness, trust and form an anti-corruption culture, The Debate Club "Dispute wise" of our college held a debate game in the resolution "GP offers effective ways to combat corruption".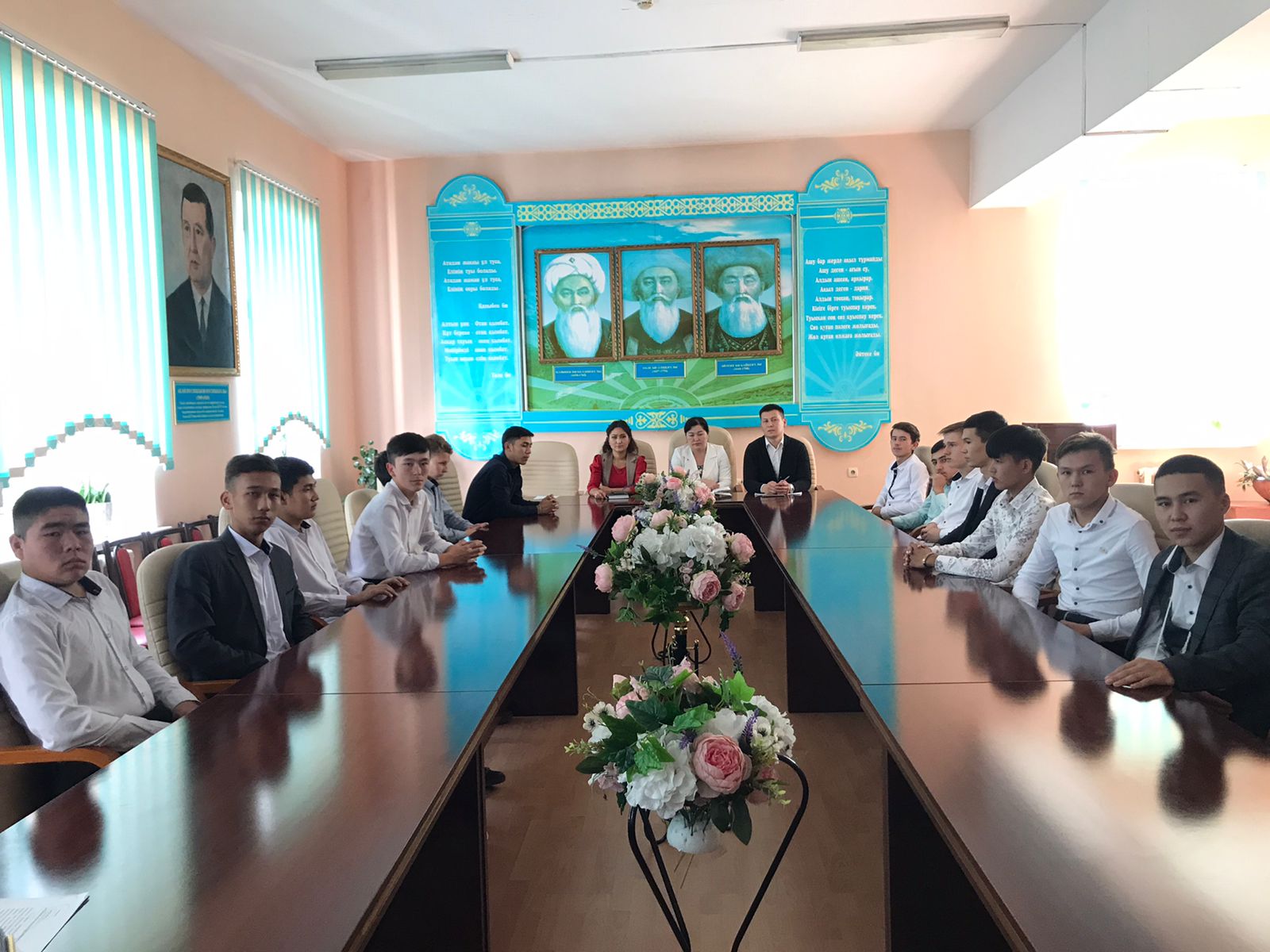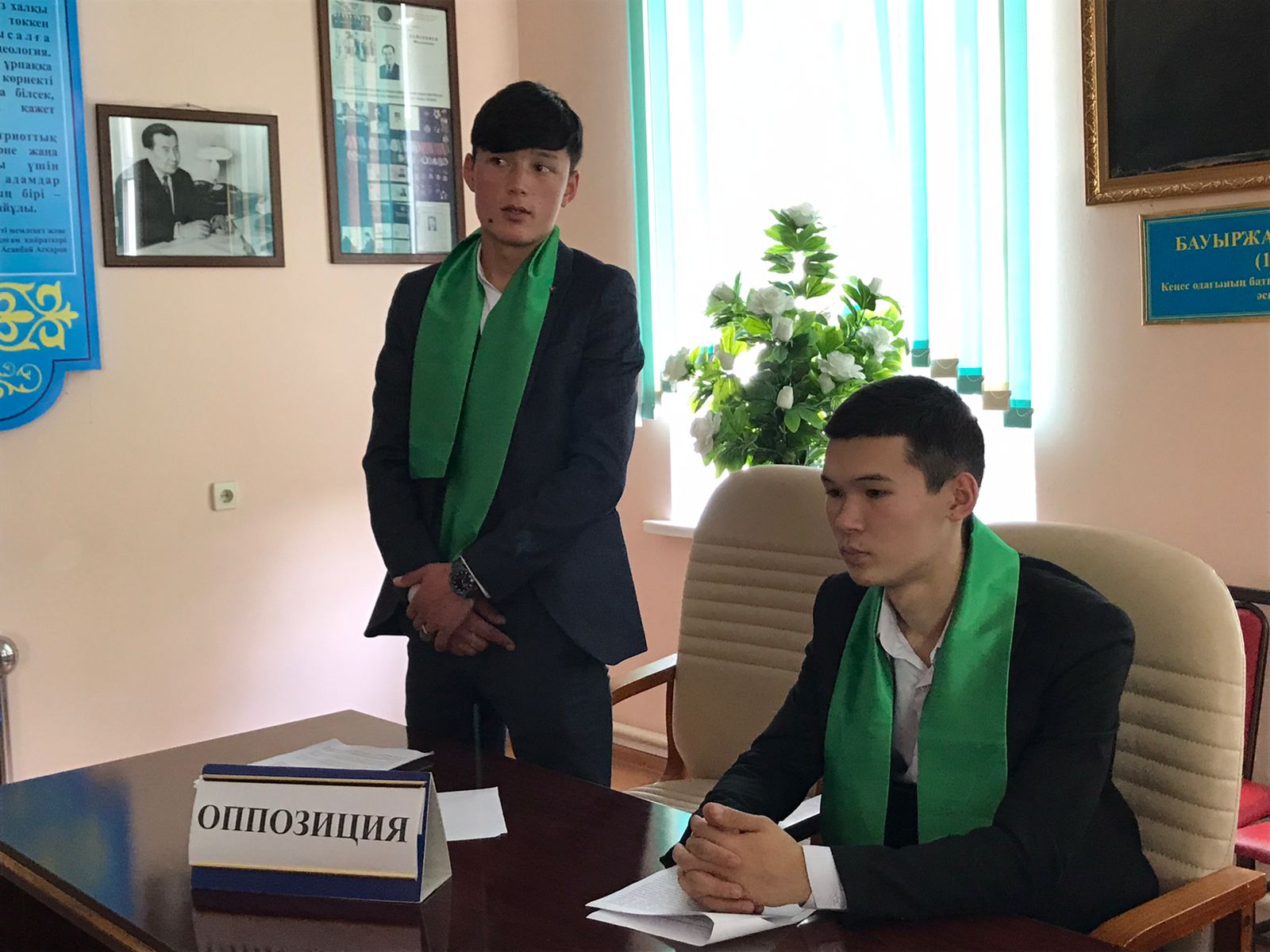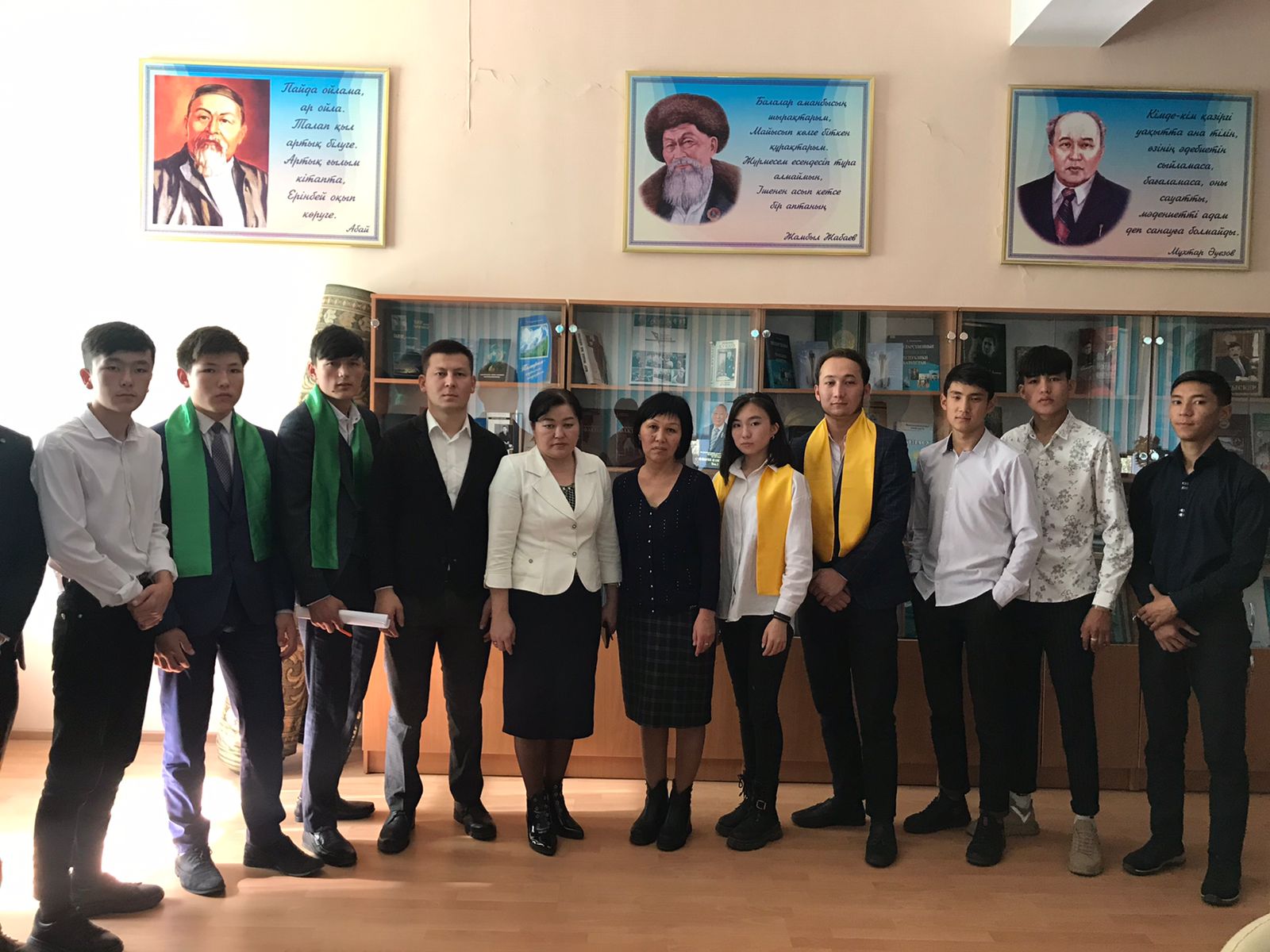 Project "Social student loan".

Wednesday, 24 November 2021 23:17
In October 2021, a student of the 2nd year of the Talgar College of agribusiness and management of the specialty 1226000 "technology of production and organization of Food Enterprises" Nurgazina Ayym Maksatovna was sent to the region in October 2021 in the public Association of disabled people "samga-N" in the direction of "volunteers" of the project "Social student loan".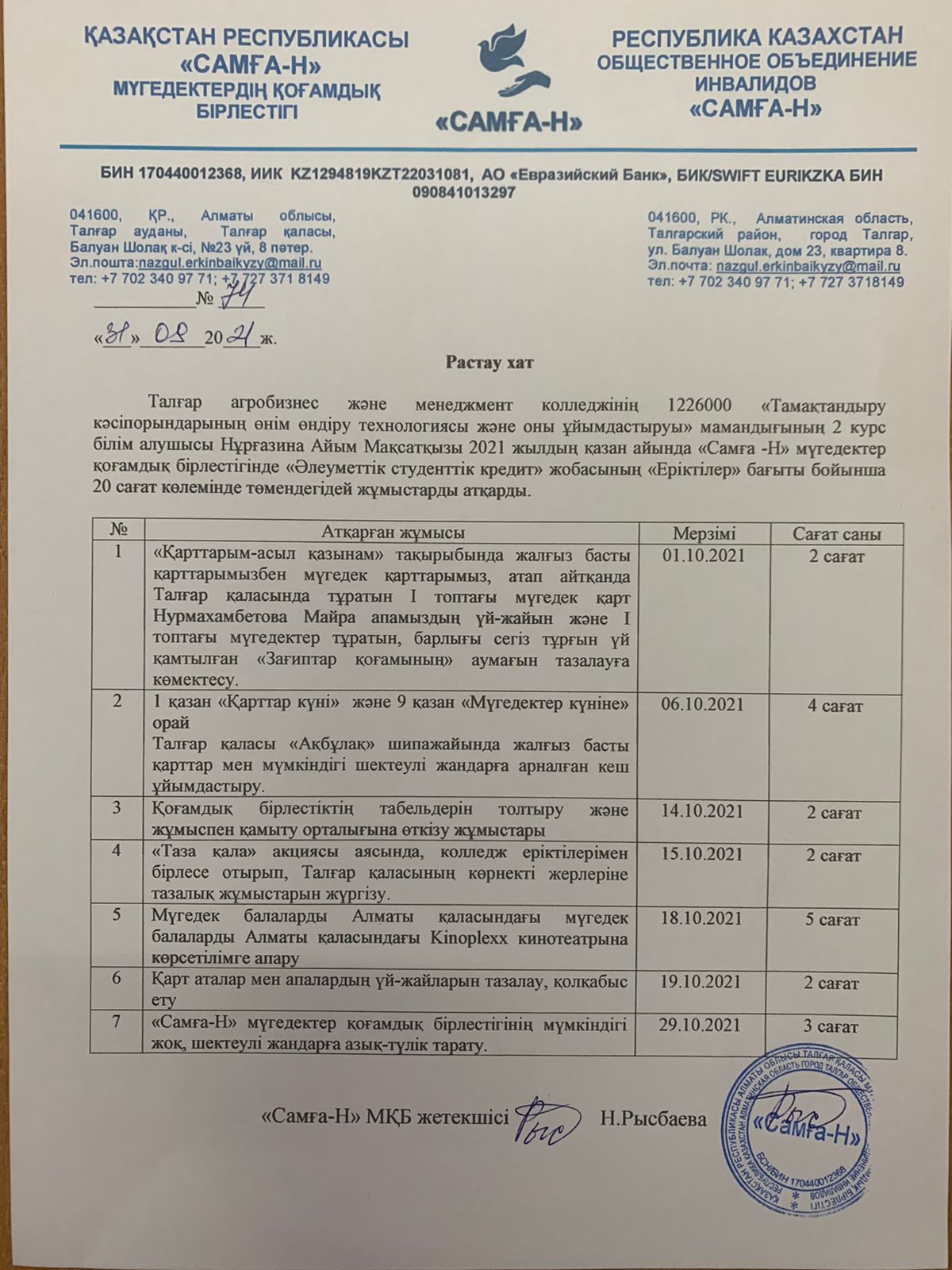 "TOP 100 college students of the Republic of Kazakhstan"

Wednesday, 24 November 2021 23:08
In the 2021-2022 academic year in accordance with the position of the Republican contest "100 best students of the colleges of the Republic of Kazakhstan" just our school participated and tried their hand six students of specialties, namely:
1226000 - "Technology of production of the enterprises of food production", qualification "122602 2-grower", the student 2 courses Maite Aruzhan Copylandia;
Specialty 0902000 - "power supply", specialty 090201 2 - "electrical fitter by device (by industry)", 2nd year student-Mynbayev Aidos Arabbaevich;
Specialty 0518000-"accounting and audit", "051801 2-Accountant" qualification, 3rd year student Varenik Anastasia Alekseevna;
Specialty" 1511000-Land Management","151101 2-Draftsman" qualification, 3rd year student Dyusembai Aydynbosynovich;
"1304000-computer equipment and software (by type)", " 130401 2-Digital information processing specialist", 3rd year student Polyanskov Vladimir Nikolaevich;
»Maintenance, repair and operation of cars" the work of the 3rd year student Bakiev Damir Ruslanovich in the specialty "master of repair of motor transport" was provided at the regional level.
Meeting with representatives of law enforcement agencies of the Department of Internal Affairs on the topic "Extortion: is it bad manners or a "habit"? (prevention, prevention, consequences of extortion and bullying).

Monday, 22 November 2021 11:29
On the eleventh day of October 2021, a meeting was held at the Talgar College of Agribusiness and Management with police Lieutenant Inkarbekova Nargiza Amantaykovna from the YUPT OPI MPS of the Talgar district on the topic: "Hazing: vanity or "custom?" and "on administrative offenses" of Article 441 of the Code of the Republic of Kazakhstan "on violation of the prohibition of consumption of tobacco products, including products with heated tobacco, tobacco for cork, cork mixture, systems for heating tobacco, electronic consumption systems and liquids for them in places where the legislation of the Republic of Kazakhstan establishes a ban " a preventive conversation was held with college students.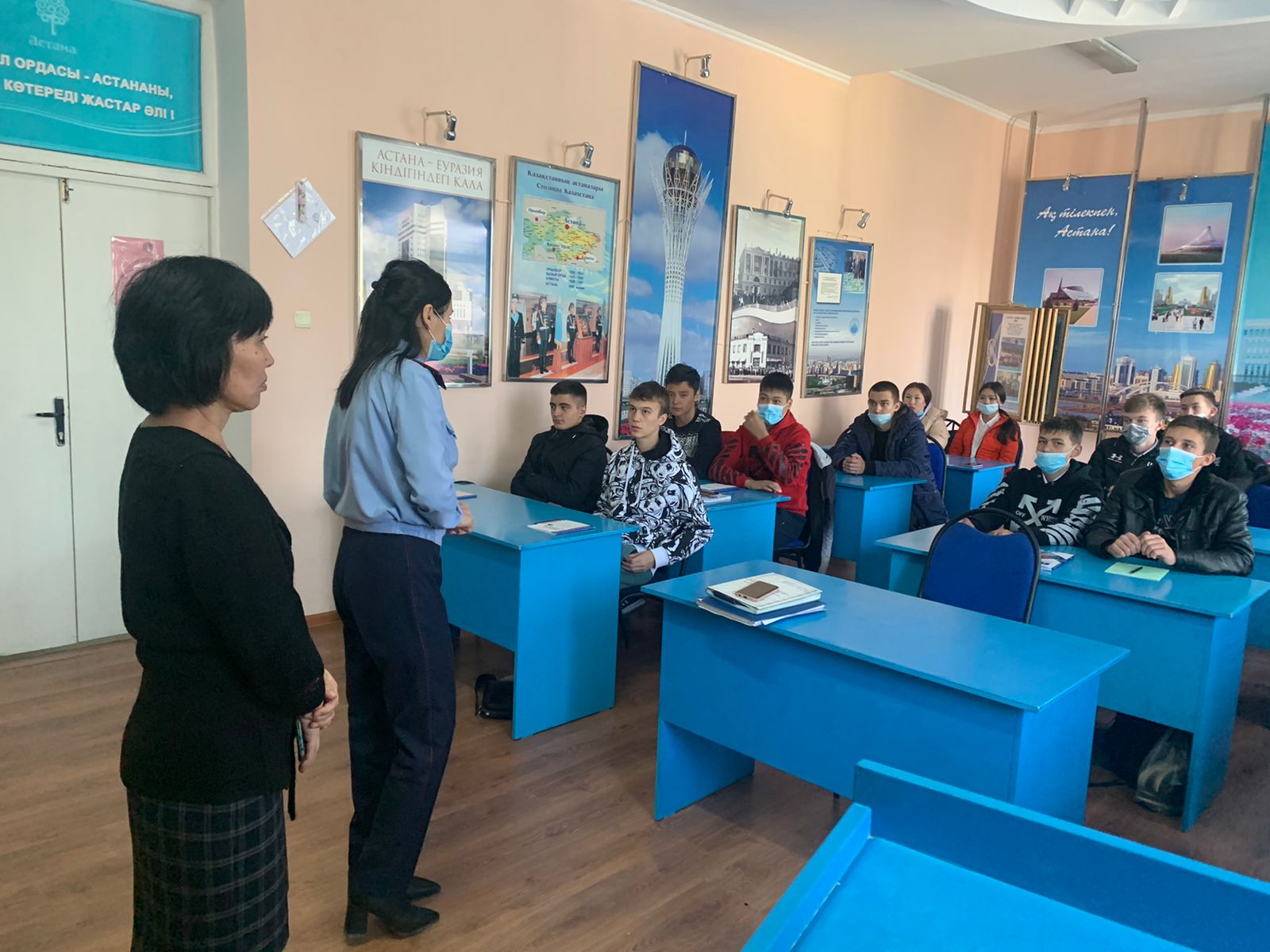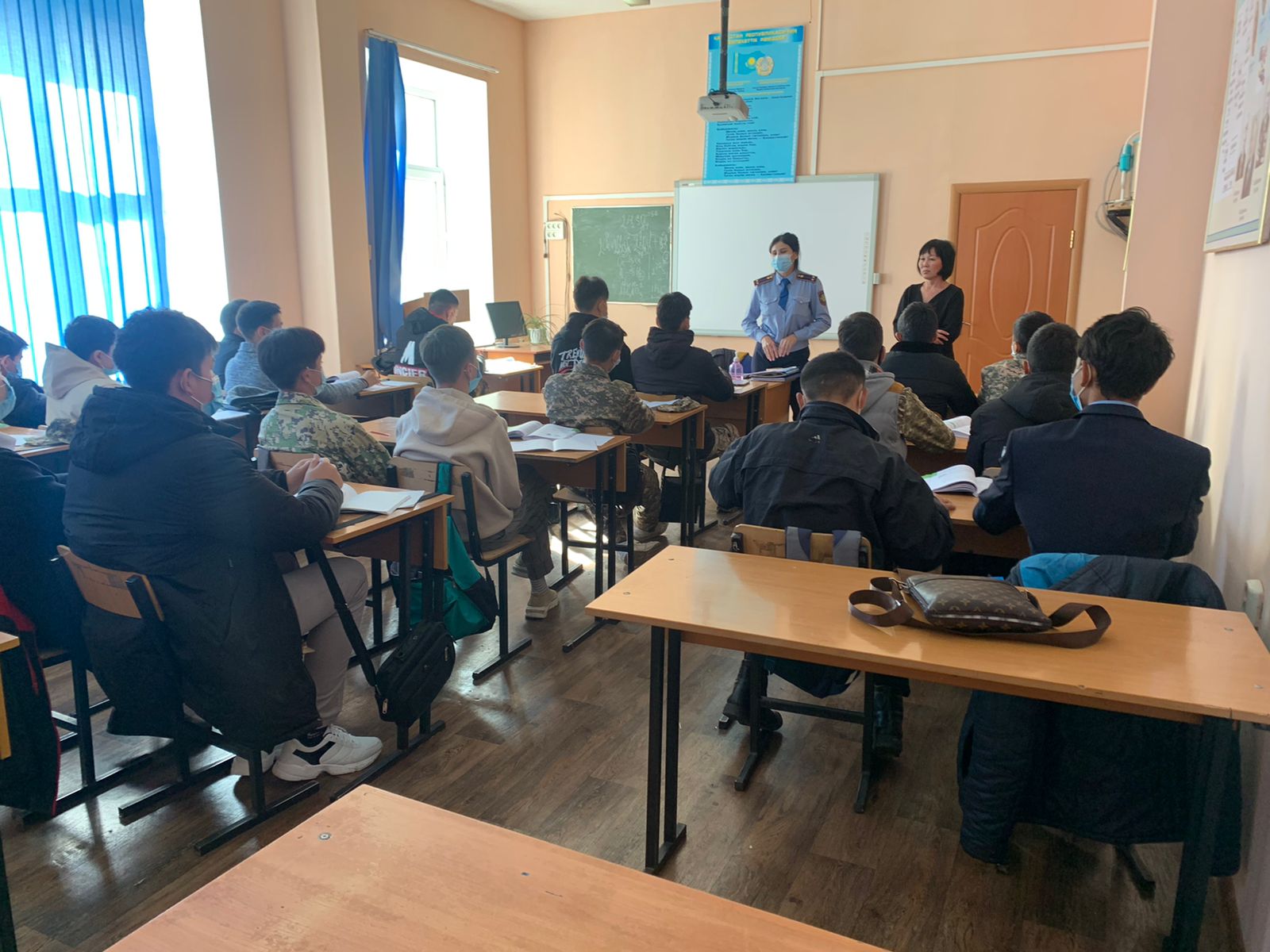 Talgar College of agribusiness and Management, II stage of the Assembly of the conscious generation video

Monday, 25 October 2021 09:20