VETERINARY MEDICINE
---
Characteristics of the specialty
---
Specialty code

Entrance exams

Mathematics, Russian (Kazakh)

Additional tests:

The UNT certificate is valid for grades 11

Tuition fees:

On the basis of 9 classes - 26000 tenge

Based on 11 classes – 26000 tenge
Key subjects:
Anatomy and physiology of animals

Veterinary surgery

Epizootology microbiology of men

Pathological physiology and pathological anatomy

Parasitology and invasive diseases of animals and birds

Veterinary and sanitary examination
Future profession:
3W08410103 - Veterinary nurse

4S08410104 - Veterinary Technician
What will they teach:
- Teaches methods of prevention, treatment of animal diseases, veterinary and sanitary examination

- In the course of training, special attention is paid to the preparation of students to the level of high qualification. Full time is allocated for training and industrial practice.
---
Educational process
---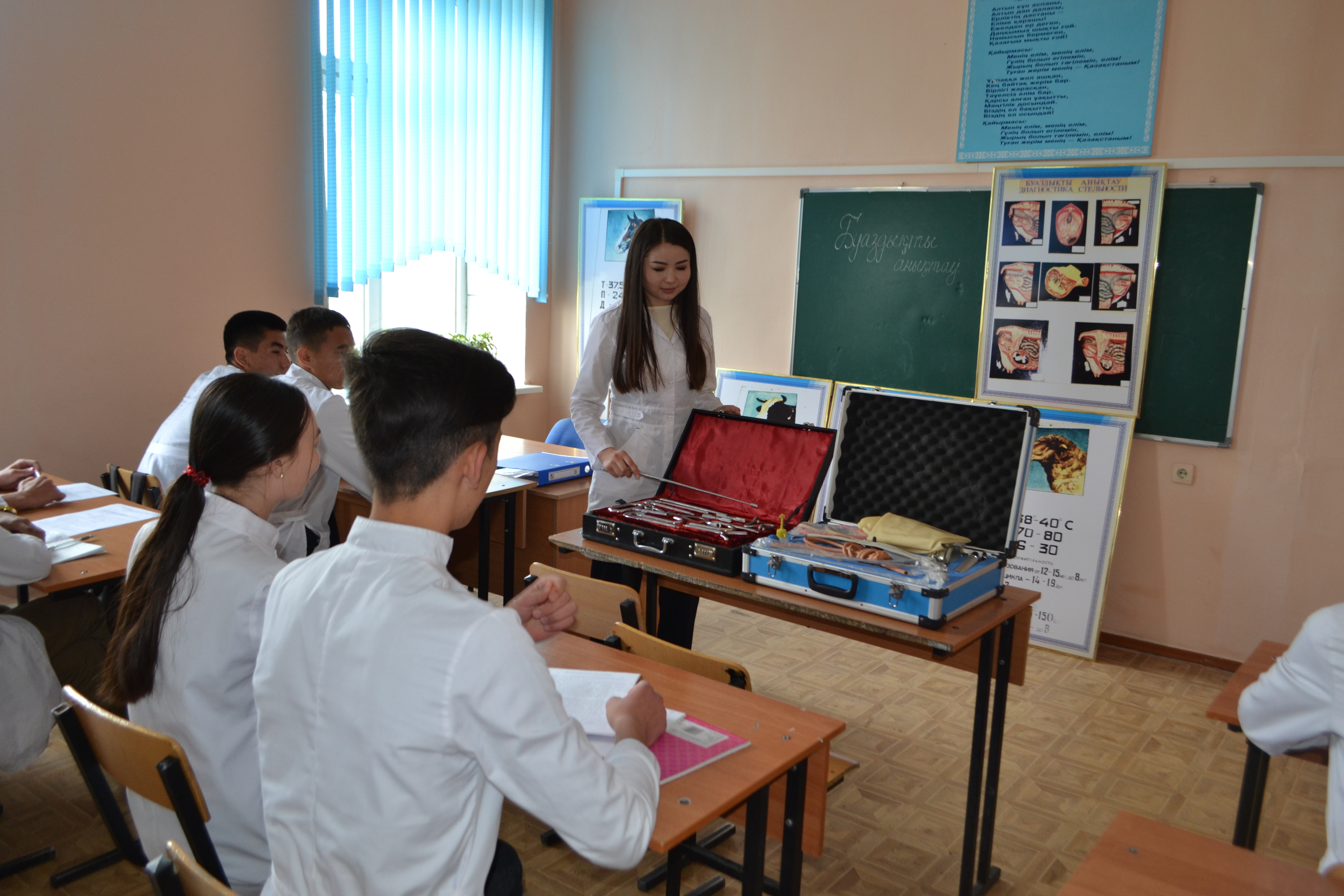 Seilbek Sandugash Nurlanovna 3 vet – 9A item " Veterinary Surgery "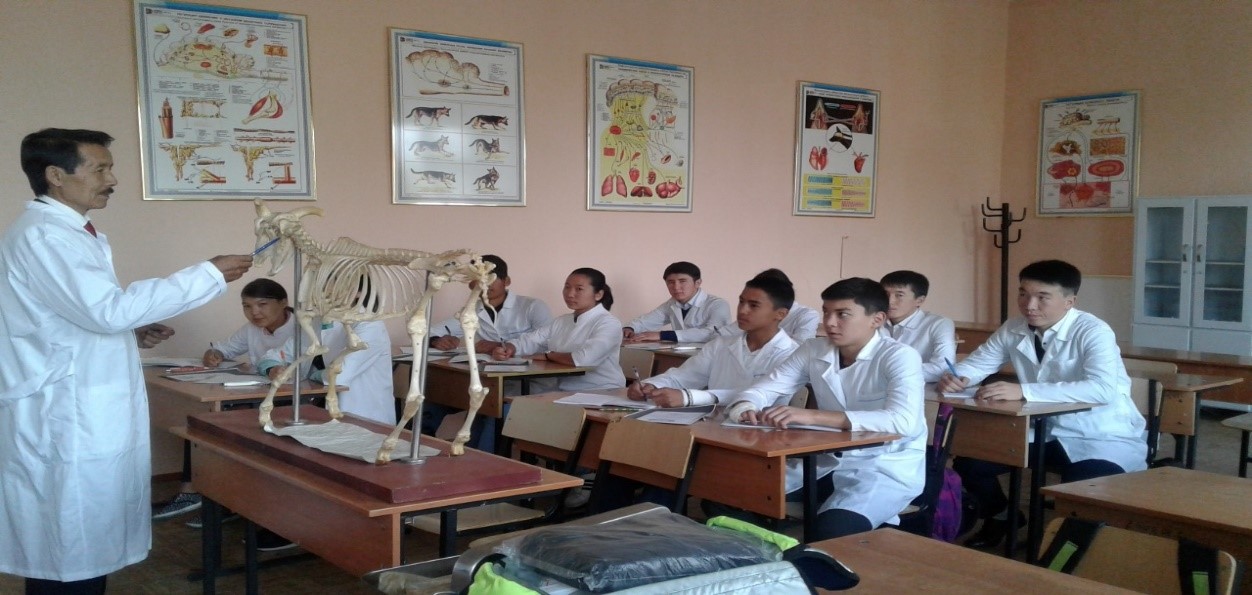 Zhakupov Kadylbek Musnyatovich 1 Vet - 11A subject "Anatomy and physiology of animals"